Click Below to Customize a Gift Box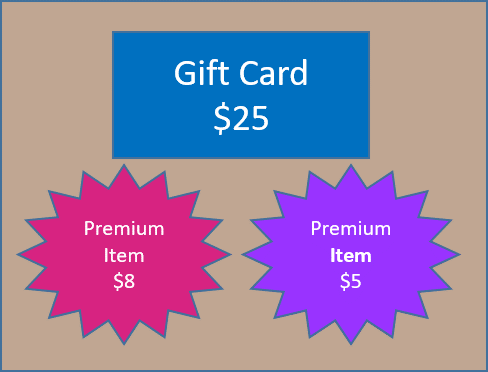 Gift Box Add-On
Purchase a Premium Item or $25 Gift Card to add to your Custom Gift Box!
Click here for options
Want additional customization?
Add a gift card or premium item Add-On from our Product List, or contact us and we will work with you to create just what you are looking for.
SEND US YOUR FEEDBACK!
Contact us to let us know what you think about our products and additional ideas you have.